Open to Work Circle
4 weeks of Tools, coaching, and community to lean on while job seeking
Starting from October 1st, embark on a 4-week journey to supercharge your job search strategy.If you're currently open to new opportunities in the tech or business sector, we have an amazing program tailored just for you. 

Not sure if our 4-week Circle is the right fit for you?
Are you actively seeking new opportunities in the tech or business sectors? This program is specifically tailored for individuals eyeing roles in these domains.
Do you feel stuck in your current job-seeking strategies? Our program offers innovative approaches to help you stand out to recruiters.
Are you open to learning and implementing new job search techniques? Our 4-week sprint is all about equipping you with fresh strategies and polished application assets.
Do you appreciate a friendly and approachable job searching environment? Lady Bird Talent is passionate about supporting women+. We pride ourselves on our warm and welcoming community.

Are you #OpenToWork? 
Get ahead with our comprehensive support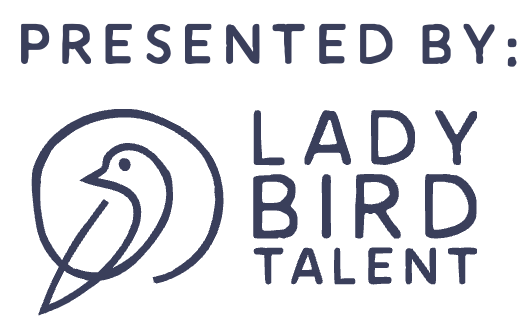 With guidance from an experienced recruiter and weekly check-ins with our community manager, you'll never feel alone in your job search. We cover everything from optimizing your LinkedIn profile and resume to mastering effective employer communication.
Sign up for access to:
Over 2 hours of live calls and coaching each week
Weekly lessons from a recruiter on what they are looking for in applications
Weekly Coworking sessions
Accountability partner matching
Access to the Lady Bird Talent slack community and job boards
But wait, there's more! By teaming up with Careerflow.ai, we provide:
A personalized 5+ page resume audit ($199 value)

A thorough review of your LinkedIn profile ($199 value)

Access to a job application tracking software with weekly feedback
By the end of the program, you'll:
Showcasing your most hireable skills in an up-to-date resume

Be proud to share your LinkedIn profile when networking




Organize your job search to maximize efficiency and reduce stress



Feel confident, supported, and capable as you pursue your goals and dreams.

2x weekly live calls 
Build strong habits and routines during your job seeking by dialing in to our live virtual calls on Tuesdays and Thursdays mornings from 9-10 CT.

Resume REview
Our hyper-personalized review will guide you step-by-step on what sections of your resume should be improved to stand out and land an interview.

LINKEDIN Makeover
Rewritten headline, about sections, expert analysis, hard/ soft skill identifiers and final review from expert on the Careerflow team.
Weekly Live Lessons
Led by a seasoned technical recruiter, get a weekly lesson on job searching best practices and trainings on tools to support your search.
job Opportunity Tracking
Data is powerful. Work with your cohort to track the roles you are pursuing, applying, and interviewing for.
Community
We'll connect you with accountability partners, coworking, and feedback opportunities. Plus, with our Slack support, you'll always be connected with your cohort and mentors.

What we will cover
We've designed a comprehensive weekly agenda to keep you focused on your job search. From setting smart goals to participating in productive Pomodoro sessions, we ensure your job search is efficient and successful.
Ready to make strides towards landing your dream job in tech or business? For just $297, gain access to all these benefits and more. Enroll in our program now and take down your #opentowork ring sooner!

Week 1
Job Search Efficiencies
We'll help you identify target job titles and set up your Job Tracker. By organizing your job search, we will make it painless to apply to over 10 jobs a week. We'll be your co-pilot in your job tracker giving you feedback along the way.


Week 2
 LinkedIn Strategies
You will receive an in depth LinkedIn Makeover powered by Careerflow to increase your search appearances by 2.5x. Join the live call for tips on using the platform to build your network and identify aligned opportunities that don't have 1,000s of applicants.

Week 3
Resume Review & Tailoring
Not sure why your resume isn't getting you interview calls?
Our expert resume reviews are exactly what you need! Powered by Careerflow, these hyper-personalized review will guide you step-by-step on what sections of your resume should be improved to stand out in the eyes of a recruiter and land an interview call.

Week 4
Cover Letters & Communication
Enough with the humble-bragging, it's time to own your success and communicate your value. We'll teach you how to craft personal pitches that showcase your integrity and competency, and encourage you to be the first to raise your hand and share your wins. Say it loud, say it proud! 
Stop feeling stressed and alone in your job search. Join the 4-week support sprint created specifically for you while you are open to work.
Hey There!
I'm Alex
Alex is a talent leader with experience recruiting across tech and business ranging from early-stage startups to global enterprises. Each week, she will join you for hands on instruction to polish your job application materials. 
Frequently Asked Questions
Open to Work | 
4-week Support Circle 
Tools, coaching, and community to lean on while job seeking